How to choose the right round table size and colour for your event
When planning an event, it is important to take into account the number of guests you will have and the amount of space you will need. One way to do this is by choosing the right size round table. Here are some things to keep in mind when selecting a round table for your event:

1. The capacity of the table. Make sure to choose a table that can comfortably seat all of your guests.
2. The size of the event venue. You'll want to make sure the table fits well in the event space you have available.
3. The style of the event. A larger table may be more appropriate for a formal event, while a smaller table may be better for a more intimate gathering.
4. Your budget. Keep in mind that larger tables can be more expensive than smaller ones.

Here are few steps you should take to decide which round table suits your event best.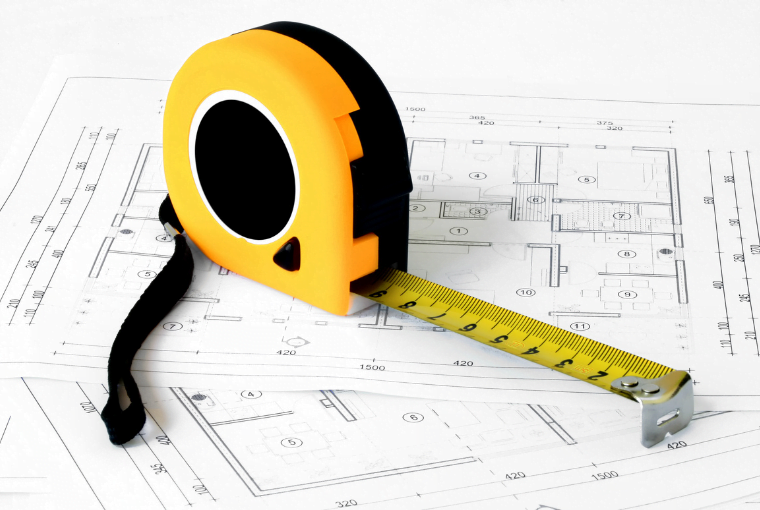 Step 1: Site Visit & Measurement
First, you will need to measure the area where the tables will be placed. Second, think about the size of the event venue and how many people will be attending. If you cannot measure the event space, don't worry. You can leave the measuring to our event specialist. 
Step 2: Choose the Round Table Size
House or private event that has around 40 to 120 people are often setup with 4ft or 5ft round tables, whereas 6ft and 8ft round tables are generally used to host events in hotels and resorts with nicer seating arrangements. A large table (6ft or 8ft) is usually used to serve VIP and VVIP. Larger table can stands out from other smaller table. Moreover, people sitting at the larger table can feel more comfortable and has more space.


Seating Arrangement:
4ft Round Table: 6 – 8 pax
5ft Round Table: 8 – 10 pax
6ft Round Table: 10 – 12 pax
8ft Round Table: 14 – 16 pax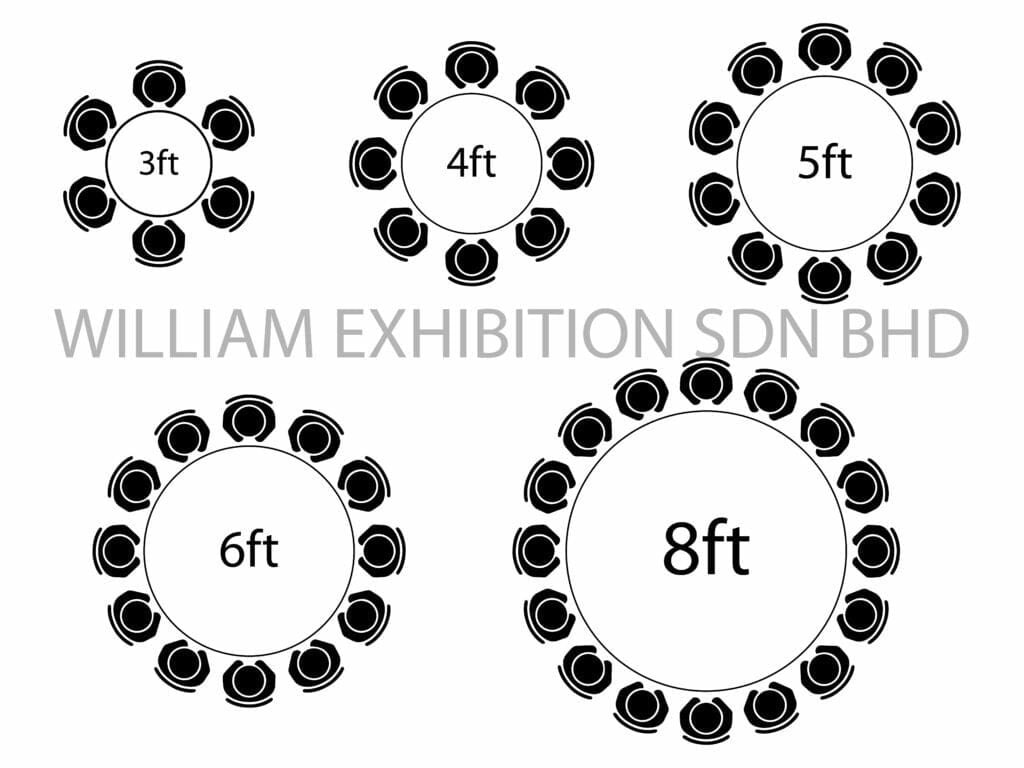 Step 3: Pick your Favourite Colour
Thirdly, choose your round table top and skirting colours. We have up to 15 colours for you to choose from. The most common colours picked by our clients are white top with red skirting. Please consult with our event specialist to know more about the availability of the colours of our tables.
We provide the best service to our clients by listening to them and understanding their needs, then acting as their trusted partner in a relationship of confidentiality and respect. If you ever face any issues, we are just a call away.
We now offer a full spectrum of event services, including:
Canopy Tent 
Marquee Tent
Exhibition Booth
Stage Rental
Fabrication
Tables and Chairs
Air cooler and Equipment
Event Coordination
Design and 3D modelling
Contact us now for more information.