Canopy & Exhibition Contractor in Johor Bahru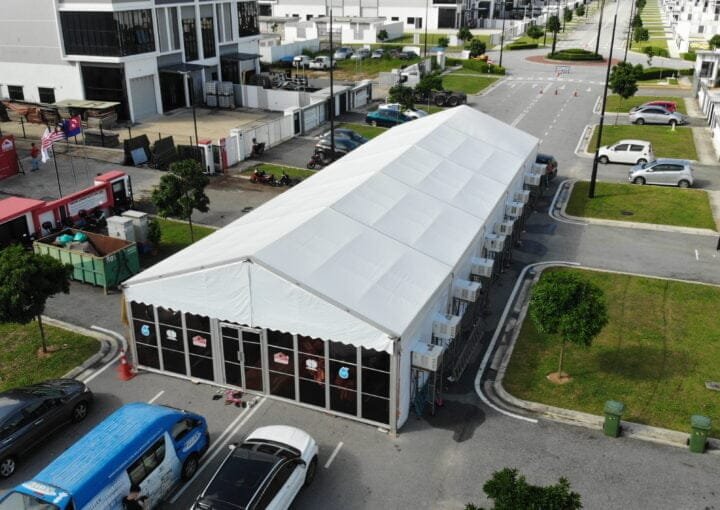 Air-Conditioned Marquee Tent
An air-conditioned marquee tent is a spacious and stylish event solution that offers maximum comfort for guests. With its elegant design and temperature-controlled environment, an air-conditioned marquee tent provides a luxurious setting for any outdoor event.
We provide a wide variety of opening gimmick available for rentals in Johor Bahru that are perfect for any event occasion and agenda. Other than the opening gimmicks that is available for rental, we also offer custom made openings gimmick that can fit your specific event needs.
We are the premier provider for event equipment rentals in the tri-state area. Our goal is to provide quality equipment for all your event needs at affordable prices. We have a wide range of products, from tents and tables to chairs and cooler fans, to suit any event requirement.