Marquee tent is a large tent made of aluminum frame and high quality canvas. The "A" shape roof or known as the pitch roof serves to keep the rain water away, and protect your wedding guests from the sun and rain. It is tied with numbers of iron stake that is pinned into the ground, to ensure its safeness and stability. The tent is This tent has a sturdy structure and can accommodate up to 80 people comfortably.
Step 1: Choose your Marquee Tent Size
For Marquee Tent, we have several sizes for you to choose from.
16ft(L) x 30ft (W)
16ft(L) x 40ft (W)
16ft(L) x 50ft (W)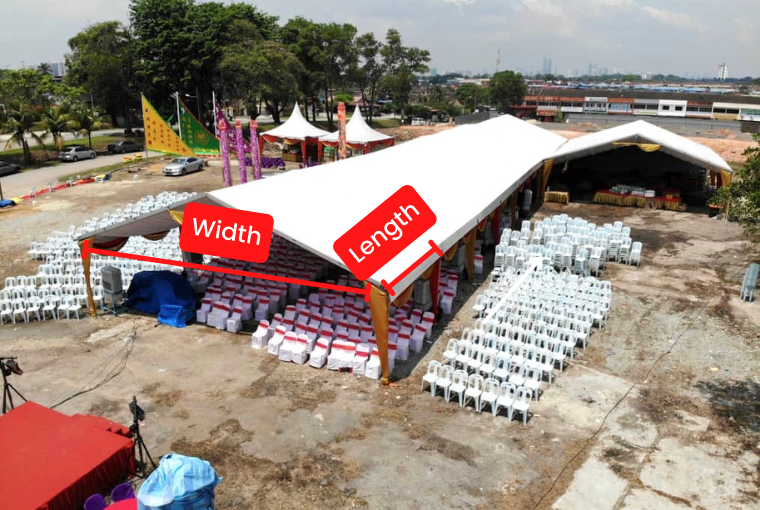 Step 2: Choose the Canvas
We have two canvas to choose from, one is our original canvas and the other one is our transparent canvas. We highly recommend you to choose our transparent canvas. When it is installed with fairy lights, it provides the perfect ambiance and effects to make your event looks more magical and grand.
** Only 10ft x 20ft and 20ft x 20ft is available for Transparent Canopy.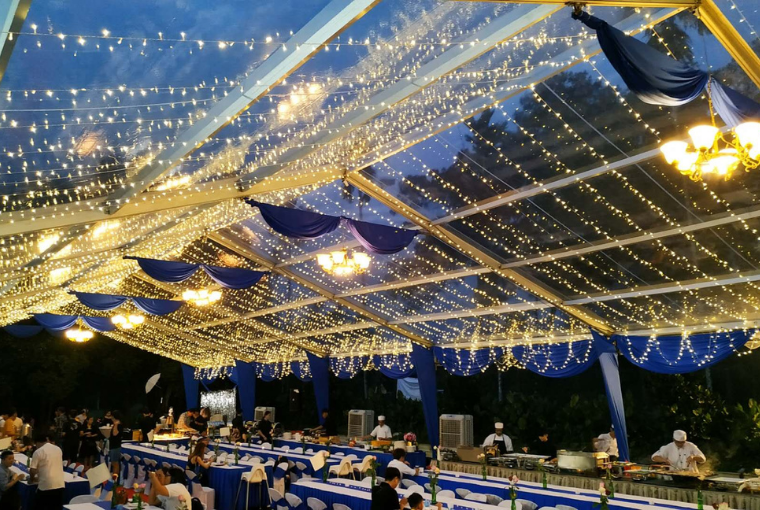 Step 3: Choose the Colors of the Scallop and Pole Liner
Canopy scallop and pole liner is one of the most important aspects of a canopy. It helps make your events match with your event theme, colors and decoration. We have all sorts of colors to choose from. (Check the pictures below) subject to availability.
You can choose up to two colors (Double Scallop & Pole Liner). Additionally, you can add on underlay and chandelier to make your a marquee tent with a more modern look.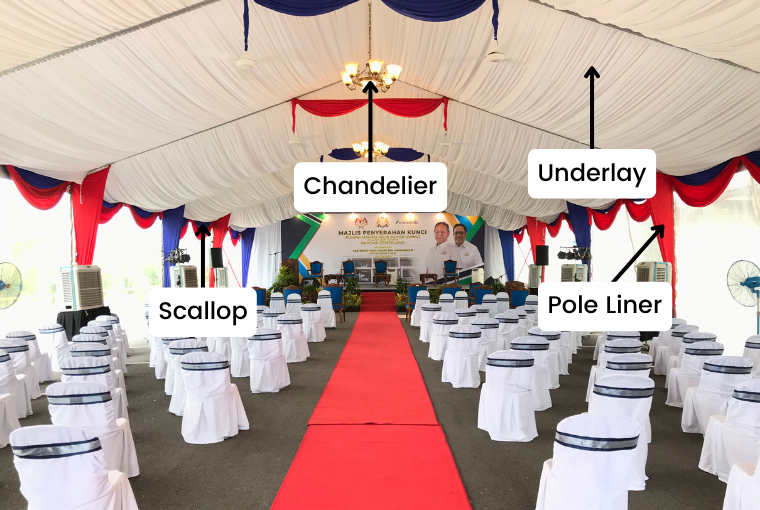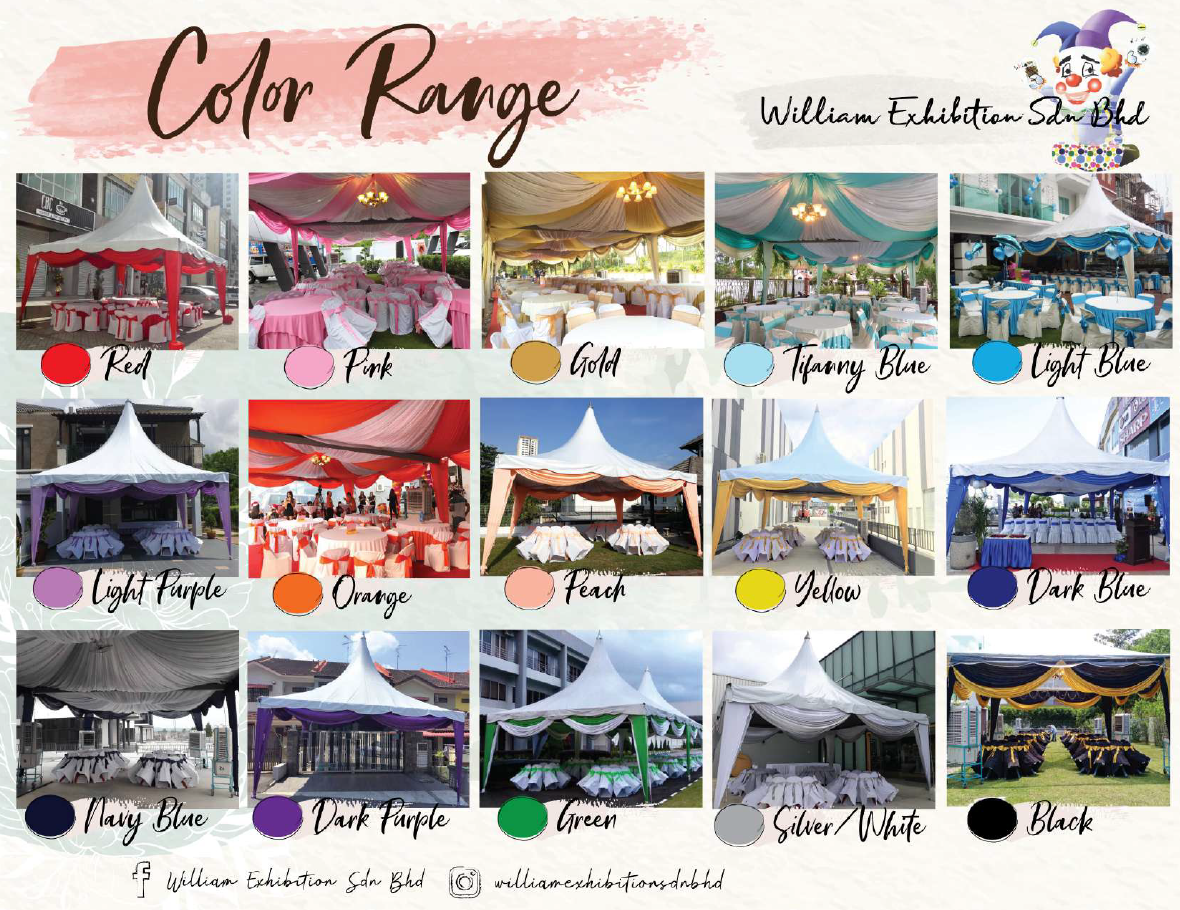 Step 4: Additional Event Equipment & Decoration
Depends on your events and occasions, you may need additional event equipment & decoration. For example, if you wish t to have some place for guests to chill, you may add high cocktail table. These are the lists of items you can add on for:
Tables (Rectangle & Round)
Chairs (Plastic, Banquet & Many more)
Cooler Fan
Industrial Fan
High Cocktail Table (with/without LED)
LED Light Cone
Portable Speaker with 2 Mic
Balloon Decoration
Fairy Light Decoration
and many more!
You can check out our "Other Equipment" page for more information.
We provide the best service to our clients by listening to them and understanding their needs, then acting as their trusted partner in a relationship of confidentiality and respect. If you ever face any issues, we are just a call away.
We now offer a full spectrum of event services, including:
Event Coordination
Design and 3D modelling

Contact us now for more information.